Clean & Detox Plan
Why detox or cleanse the body?
Why Detox or Cleanse the body?
There are many factors that contribute to weight gain, one of them is the excess of toxins accumulated in our body. When this happens, our body uses the energy away from burning calories to work more on detoxifying itself. When body is efficiently getting rid of the toxins, then energy can be used to burn fat. That is why traditional diets usually don't work or don't have permanent effects, because they don't address toxic waste in the body. Counting calories is helpful but does not detoxify or cleanse our body. If you experience bloating, constipation, indigestion, low energy, fatigue, brain fog, depression, weight gain, chronic pain, infections, allergies, headaches is your body claiming for help to eliminate excess of toxins accumulated.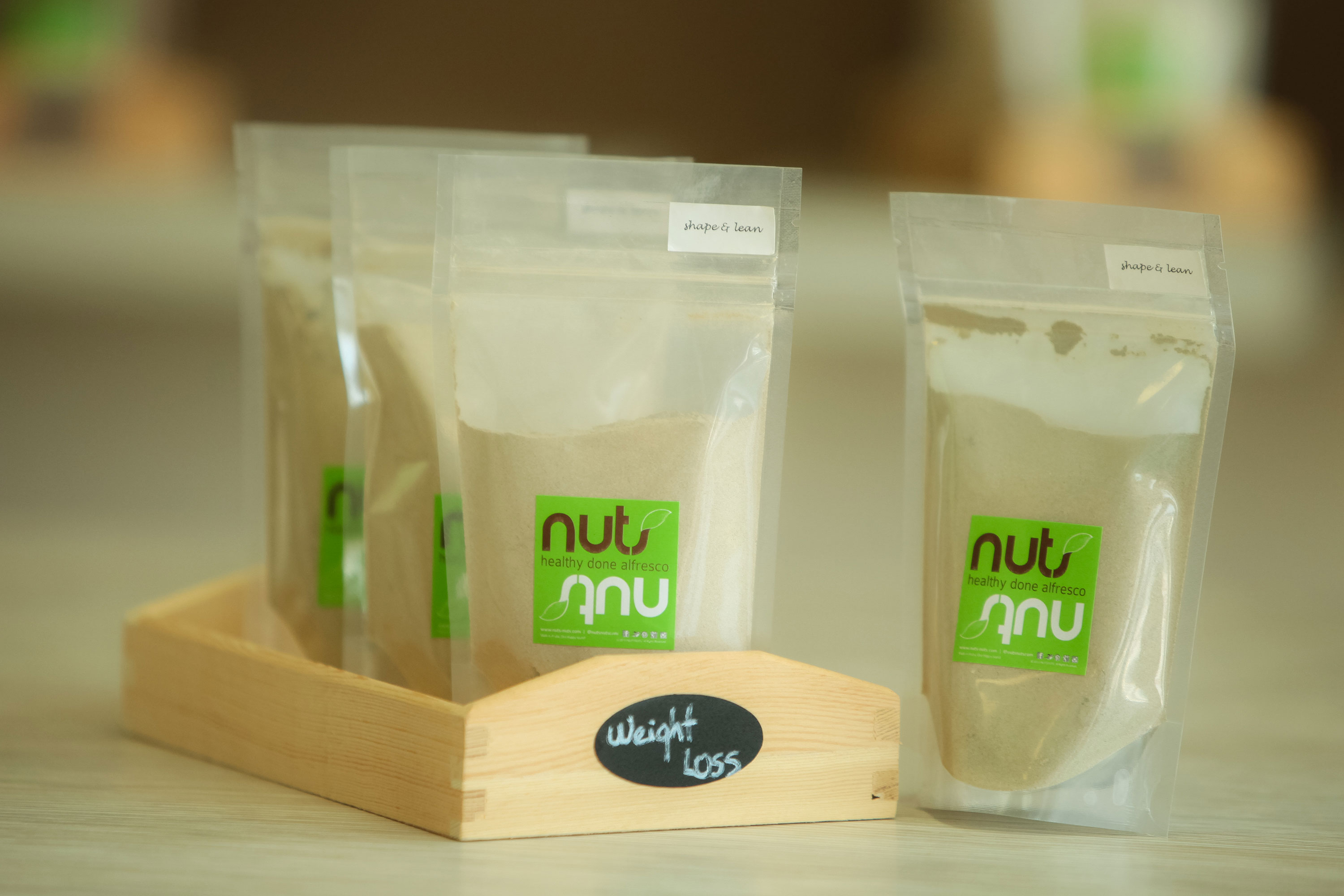 Why Green Smoothies?
Because they are nutrient rich since its ingredients are raw, not submitted to high temperatures such as cooked ones, as well as they are loaded with vitamins, minerals, anti-inflammatory substances, antioxidants, phytonutrients, fiber, water and stuffed with chlorophyll which is similar in structure to the human blood.
Drinking green smoothies will result in many benefits such as weight loss, increased energy, reduction in food cravings, and clearer skin among others
When you eat natural, raw foods, you simply look better and younger! Once you eat in a manner that keeps your cells clean and healthy, you will begin to look radiant, despite your age.
Preparing for Detox
Before you begin is important to mentally prepare for the days to come. Remind yourself each day especially at the beginning, the wonderful benefits of juice/smoothie cleanse.
Start your day drinking a few glasses of water, follow with a cup of detox tea or skinny tea that will provide cleansing support for your liver and kidneys.
If you want to sweeten your smoothies or beverages feel free to add stevia. Agave is organic and natural and you can use it with moderation, however if your goal is to loose weight use only stevia as it is the only natural no calorie sweetener. Do not use sucralose, aspartame or any artificial sweetener as they contribute to bloating, sugar cravings and interfere with your detox process.
Make a shopping list with the ingredients you will use based on the smoothie recipes chosen for your 3 days and buy the entire ingredients for the 3 or 5 days plan.
You can always add any leafy green (not fruit) such as kale, spinach, romaine, celery to our recipes, but always add the powder formula as we suggest. This is because our formulas contain the proper amount of algae, freeze dried vegetables, chlorophyll, and alkalizing agents to promote health, detox, support immune system, combat free radicals and clean while disinfecting your blood without damaging digestive system or affecting your skin.
Never add more fruits as they might be high in fructose and carbohydrates and that could cause an unbalanced drink that won't give you the expected results or effects.
There are two types of cleanse or detox: full cleanse and modified cleanse.
Full Cleanse involves 3 green smoothies as meals, snacks between meals, water and tea
Modified Cleanse consist on 2 green smoothie meals, 1 healthy meal for dinner or lunch, snacks water and tea. A healthy meal consist of a salad, veggies and fish or chicken grilled or baked.
A 3 day Full cleanse is recommended and then 2 or 3 more days of modified cleanse to finish. You can prepare the 3 smoothies in just one batch for the whole day if you are not able to prepare them any time of the day, so you can bring your smoothie with you wherever you go.
The recipes provided are sized to prepare up to 2 smoothies at the time, divide the blend and storage the remaining smoothie to have it as second smoothie at lunch or dinner as you decided to follow your detox plan. We are giving you a basic recipe for each day of your cleanse plan, so you can prepare the same smoothie 3 times a day, and we also give you different recipes based on specific goals such as blood sugar control, energy enhancing, immune boost, bones and joints, athletic performance, or anti-aging.
Feel free to sub any of the smoothies with the specific ones as they are all detoxifying and cleansing.
Drink a cup of hot Nuts-Nuts skinny tea® with lemon, or green tea with lemon, or just hot water with lemon every morning before drinking or eating anything else.
Use frozen fruits as their vitamins, fiber and nutrients are well preserved. You don't need to buy, wash and cut fresh leafy greens, as they are supplied in the correct amount in our Powder formulas that you will use to prepare your smoothies.
Feel free to add any of our other formulas to enhance properties in your daily smoothies, as well as hemp protein and chia seed and flax seed whole or ground.
Drink a lot of water and skinny tea, or decaffeinated tea.
Avoid coffee during cleanse and if you can't reduce it to a one cup a day and not so strong coffee.
Snacks to eat during cleanse plan: apples, celery, carrots, cucumber and high protein snack such as unsweetened natural no preservatives peanut, cashew or almond butter, hardboiled egg, raw or dry roasted unsalted nuts (almonds, peanuts, cashew, pecan or walnut) and seeds (sunflower, pumpkin, edamame, soy nuts)
DO NOT eat during cleansing: refined sugar, meat, dairy products, liquor, beer, coffee, sodas, fired foods, processed foods (bacon, packed turkey or chicken) or refined carbs (pasta, white bread, donuts, etc.)
Too lazy to prepare your smoothies? Come to our store and have your smoothie there or even better, sign up for a 10 day or monthly pre-paid program to follow your plan daily!
This Detox & Cleanse plan is an excellent pre Shape & Lean® program
Also when following Shape & Lean® basic guidelines to lose weight, both formulas Clean & Hydrate® and Shape & Lean® can be taken in combination to achieve best and faster results.
Read More
Day 1:
Berry Green: Take this 3 times a day or sub with any of the other specific smoothies (See Specific Smoothies Recipes)
2 cups water and ice
1 apple cored with skin
1 cup frozen mango
1 cup frozen strawberries
1 tablespoon ground flaxseed
1 teaspoon Nuts-Nuts SUPERGREENS® formula
1 teaspoon Nuts-Nuts CLEAN & HYDRATE® formula
1 stevia packet if desired
Optional: 1 scoop hemp protein and 1/2 tablespoon of chia seed
Day 2:
Apple Strawberry: Take this 3 times a day or sub with any of the other specific smoothies
2 cups water and ice
1 banana peeled
1 apple cored with skin
1 cup frozen strawberries
½ cup frozen blueberries
1 tablespoon ground flaxseed
1 teaspoon Nuts-Nuts CLEAN & HYDRATE® formula
1 stevia packet if desired
Optional: 1 scoop hemp protein and 1/2 tablespoon of chia seed
Day 3:
Pineapple Berry: Take this 3 times a day or sub with any of the other specific smoothies
2 cups water and ice
1 cup pineapple chunks
1 cup frozen peaches
½ cup strawberries
½ cup celery stalk pieces
1 tablespoon ground flaxseed
½  teaspoon Nuts-Nuts CLEAN & HYDRATE® formula
1 teaspoon Nuts-Nuts SUPERGREENS® formula
1 stevia packet if desired
Optional: 1 scoop hemp protein and 1/2 tablespoon of chia seed
Day 4:
Pineapple Berry: Take this 3 times a day or sub with any of the other specific smoothies
2 cups water and ice
1 cup pineapple chunks
1 cup frozen mango
1 cup frozen berries (strawberry and blueberry)
2 romaine lettuce leaves
1 tablespoon ground flaxseed
1 teaspoon Nuts-Nuts SUPERGREENS® formula
1 stevia packet if desired
Optional: 1 scoop hemp protein and 1/2 tablespoon of chia seed
Day 5:
Apple Mango: Take this 3 times a day or sub with any of the other specific smoothies
2 cups water and ice
1 apple cored quartered
1 cup frozen mango
1 cup frozen blueberries
1 tablespoon ground flaxseed
1 teaspoon Nuts-Nuts SUPERGREENS® formula
1 stevia packet if desired
Optional: 1 scoop hemp protein and 1/2 tablespoon of chia seed
---
Specific Goals Smoothie's Recipes
DIABETES / BLOOD SUGAR CONTROL
Orange Pear
2 cups water and ice
2 oranges peeled
1 pear cored
1 tablespoon ground flaxseed
1 teaspoon Nuts-Nuts SUPERGREENS® formula
1 teaspoon Nuts-Nuts SHAPE&LEAN® formula
1 teaspoon cinnamon
1 stevia packet
Optional: 1/2 tablespoon of chia seed
Nutty Berry
1 cup ice
1 cup almond milk (unsweetened, natural no sugar no flavors added)
1 cup blueberries
1 cup strawberries
1 tablespoon natural, homemade style, no preservatives, no sugar no oil added, almond/cashew/peanut butter
1 tablespoon ground flaxseed
1 teaspoon Nuts-Nuts SHAPE&LEAN® formula
1 stevia packet if desired
Optional: 1/2 tablespoon of chia seed
Kiwi Almond
1 cup ice
1 cup almond milk (unsweetened, natural no sugar no flavors added)
2 kiwis (skin on)
1 cup frozen strawberries
1 tablespoon ground flaxseed
1 teaspoon Nuts-Nuts SUPERGREENS® formula
1 teaspoon Nuts-Nuts SHAPE&LEAN® formula
1 stevia packet if desired
Optional: 1/2 tablespoon of chia seed
Avocado Greens
1 ice
1 cup water or almond milk (unsweetened, natural no sugar no flavors added)
¼ avocado peeled
1 cup strawberries
1 medium banana peeled
1 tablespoon ground flaxseed
1 stevia packet
1 teaspoon Nuts-Nuts SHAPE&LEAN® formula
1 teaspoon Nuts-Nuts SUPERGREENS® formula
Mango Almond
1 cup ice
1 cup almond milk (unsweetened, natural no sugar no flavors added)
1 cup mango chunks
1 cup frozen strawberries
1 tablespoon natural, homemade style, no preservatives, no sugar no oil added, almond butter
1 tablespoon ground flaxseed
1 teaspoon Nuts-Nuts SUPERGREENS® formula
1 stevia packet if desired
Optional: 1/2 tablespoon of chia seed
Strawberry Grape
1 cup ice
1 cup water
1 cup red grapes
1 cup strawberries
1 banana peeled
1 teaspoon Nuts-Nuts NATURAL ENERGY® formula
½  teaspoon Nuts-Nuts SUPERGREEN® formula
1 stevia packet if desired
Pears and Mint
1 cup ice
1 cup water
2 pears cored
½  apple cored
¼ teaspoon ginger powder or 2 slices of fresh ginger
1 ½  teaspoon Nuts-Nuts NATURAL ENERGY® formula
1 stevia packet if desired
Coconut Berries
1 cup ice
1 cup coconut water
1 cup blueberries
1 cup strawberries
½ cup shredded coconut or coconut flakes soaked
1 tablespoon ground chia seeds
1 teaspoon Nuts-Nuts NATURAL ENERGY® formula
1 teaspoon Nuts-Nuts RESTORE&RENEW® formula
1 stevia packet if desired
Banana Mango
2 cups ice & water
1 cup chopped kale
1 banana peeled
1 cup mango chunks
1 tablespoon ground chia seeds
1 teaspoon Nuts-Nuts SUPERGREENS® formula
1 teaspoon Nuts-Nuts RESTORE&RENEW® formula
1 stevia packet if desired
Optional: 1 teaspoon hemp oil
Banana Almond
1 cup ice
1 cup almond milk (unsweetened, natural no sugar no flavors added)
1 tablespoon natural, homemade style, no preservatives, no sugar no oil added, almond/cashew/peanut butter
2 bananas peeled
½ teaspoon cinnamon
1 tablespoon ground chia seeds
1 teaspoon Nuts-Nuts RESTORE&RENEW® formula
1 stevia packet if desired
Avocado Apple
1 cup ice
1 cup unsweetened apple juice
2 small apples cored
½ avocado peeled
1 tablespoon ground chia seeds
1 stevia packet if desired
1 tablespoon raw cacao powder
1 teaspoon Nuts-Nuts RESTORE&RENEW® formula
Peach Berry
1 cup ice
1 cup water or coconut water
1 cup frozen peaches
½ avocado peeled
1 cup blueberries or strawberry
1 tablespoon ground chia seeds
1 teaspoon Nuts-Nuts RESTORE&RENEW® formula
1 stevia packet if desired
Orange Carrot
1 cup ice
1 cup water
2 oranges peeled and seeded
1 cup shredded or chopped carrots
1 cup blueberries or strawberry
1 tablespoon ground chia seeds
1 teaspoon Nuts-Nuts RESTORE&RENEW® formula
1 stevia packet if desired
Double Green Pineapple
1 cup ice
1 cup green tea
1 cup frozen pineapple
1 cup mango chunks
1 cup chopped kale
1 tablespoon ground chia seeds
1 teaspoon Nuts-Nuts RESTORE&RENEW® formula
1 teaspoon Nuts-Nuts SUPERGREENS® formula
1 stevia packet if desired
Banana Lemon
1 cup ice
½ cup water
1 banana peeled
1 cup chopped kale
1 cup green grapes
1 lemon peeled and seeded
1 stevia packet
1 teaspoon Nuts-Nuts RESTORE&RENEW® formula
1 teaspoon Nuts-Nuts SUPERGREENS® formula
Grapefruit Banana
1 cup ice
½ cup coconut  water
1 banana peeled
1 pink grapefruit peeled and seeded
1 kiwi
1 teaspoon Nuts-Nuts RESTORE&RENEW® formula
1 teaspoon Nuts-Nuts SUPERGREENS® formula
1 stevia packet if desired
Pineapple peach
1 cup ice
1 cup  water
1 banana peeled
1 cup pineapple chunks
1 cup frozen peach chunks
1 ½  teaspoon Nuts-Nuts RESTORE&RENEW® formula
1 stevia packet if desired
Pomegranate Berry
1 cup ice
½  cup  pomegranate juice
1 banana peeled
½  cup frozen blueberries
½ cup frozen strawberries
1 cup red grapes seedless
1 ½  teaspoon Nuts-Nuts RESTORE&RENEW® formula
1 stevia packet if desired
WEIGHT LOSS & FAT BURNING
Fat Burner Smoothie
1 cup ice
1 cup cool green tea
½ cup coconut milk
Juice of 1 lime
¼ cup pitted dates soaked
½ avocado peeled
½ pink grapefruit peeled and seeded
1 ½  teaspoon Nuts-Nuts SHAPE&LEAN® formula
1 stevia packet if desired
Fat Flush
1 cup ice
1 cup water
2 orange peeled and seeded
Juice of 1 lime
½  teaspoon ginger powder
1 cup carrot shredded or diced
½ cup diced raw beet
1  teaspoon Nuts-Nuts SHAPE&LEAN® formula
1 stevia packet if desired
Mango Lime
1 cup ice
1 cup water
1 orange peeled and seeded
Juice of 1 lime
1 lime peeled and seeded
½ cup mango chunks
1 celery stalk cut into pieces
1 ½  teaspoon Nuts-Nuts SHAPE&LEAN® formula
1 teaspoon Nuts-Nuts SUPERGREENS® formula
1 stevia packet if desired
Grapefruit Pineapple
1 cup ice
1 cup water
2 orange peeled and seeded
Juice of 1 lime
½  teaspoon ginger powder
1 cup carrot shredded or diced
½ cup diced raw beet
1  teaspoon Nuts-Nuts SHAPE&LEAN® formula
1 stevia packet if desired
Bikini Ready
1 cup ice
1 cup water
3 green apples cored with skin
Juice of 1 lime
½  teaspoon ginger powder
1 celery stalk cut into pieces
2 romaine lettuce leaves
1 ½  teaspoon Nuts-Nuts SHAPE&LEAN® formula
1 teaspoon Nuts-Nuts SUPERGREENS® formula
1 stevia packet if desired
Pineapple Orange Greens
1 cup ice
1 cup water
2 orange peeled and seeded
Juice of 1 lime
1 cup pineapple chunks
½ cup celery stalks cut into pieces
1 cup kale chopped
1  teaspoon Nuts-Nuts SHAPE&LEAN® formula
1 stevia packet if desired